Many Hong Kong citizens are currently protesting for democratic reform in downtown Hong Kong. As is expected, the Chinese netizens have taken to social media to spread their message. Instagram in particular was in the press as there were reports of the Chinese government blocking access to the service. Nonetheless, many users in Hong Kong were still able to get Instagrams posted. Using the Instagram API, I gathered geocoded instagrams in Hong Kong tagged "#occupycentral".
The tag had some rumblings late last week, but really exploded over the past few days.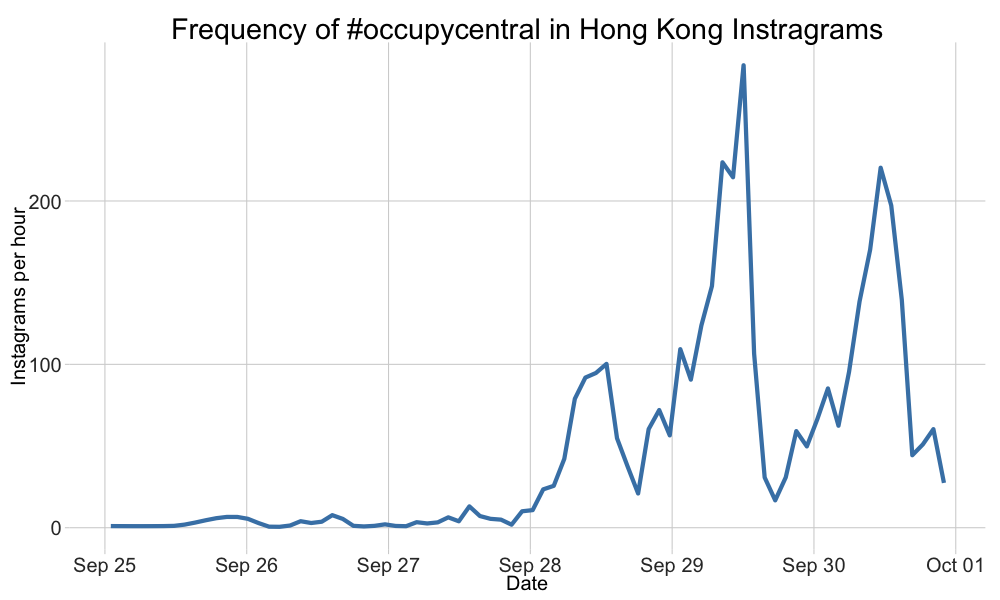 Although instagram users around the world used this tag, I wanted to get a visual of where in Hong Kong the tweets were coming from. By far, the majority are clustered around the downtown area, although there are some stragglers further away. Also note the few posts from Victoria Harbor.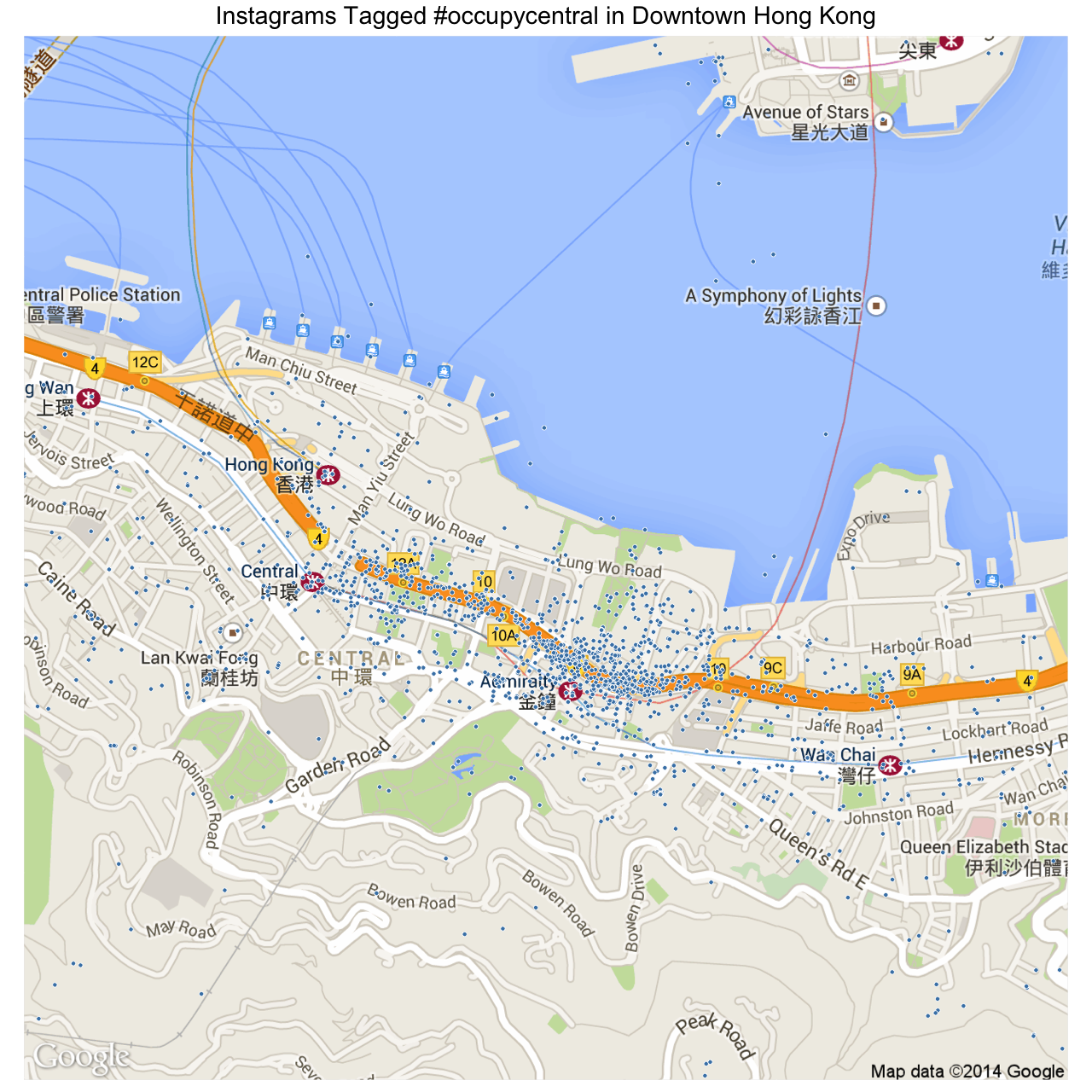 It is common for Instagram users to tag photos with multiple hashtags. This can increase visibility of posts since users often browse media by tag. Of the Instagrams that were tagged "#occupycentral", these are the most common other tags. I was surprised to see the popularity of "#umbrellarevolution", even surpassing the Chinese versions of "#occupycentral".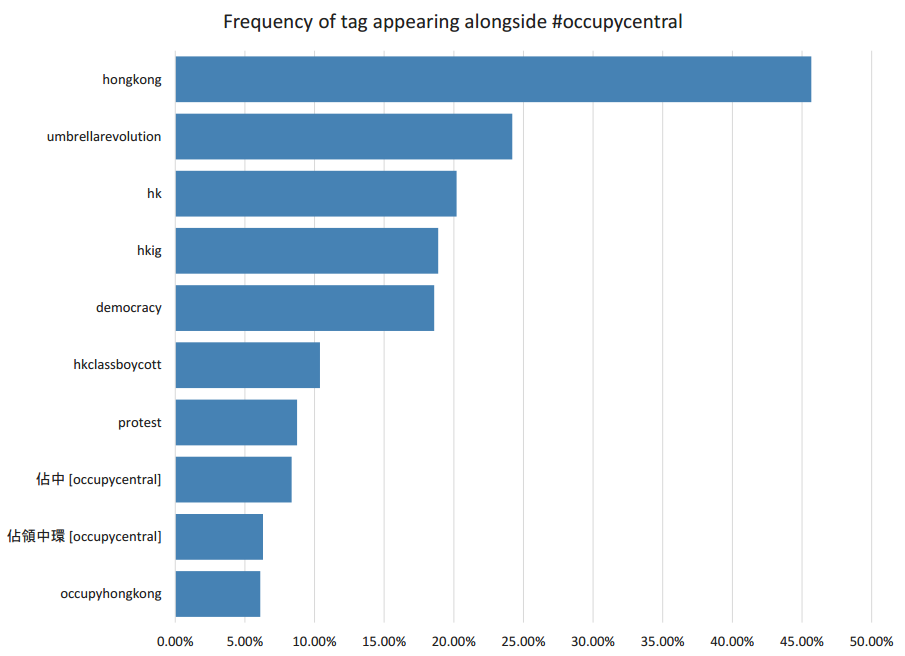 If you'd like to see some of the actual photos being uploaded, check out this live map from Geofeedia.